Homelessness and housing unaffordability are two of the biggest crises facing the people and governments of Canada today. The appointment of the Honourable Minister Sean Fraser presents a new opportunity to focus in on the government's legal obligation to advance the human right to adequate housing.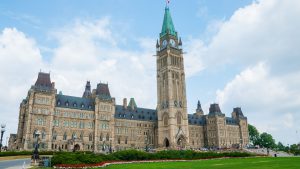 OTTAWA (July 27, 2023): We at the National Right to Housing Network welcome the new leadership of Honourable Minister Sean Fraser as the Minister of Housing, Infrastructure, and Communities.
"This appointment offers up a new opportunity for the federal government to refocus and double down on efforts to advance the human right to adequate housing," says Michèle Biss, National Director of the National Right to Housing Network. "What we need are housing solutions that put the human rights of people most affected by this crisis at the centre."  
Canada's 2019 National Housing Strategy Act cemented the government's commitment to meaningfully engage with those in greatest housing need and apply a human rights-based approach to all housing-related programs, policies, and budgetary decisions. Yet Canada's $82+ billion National Housing Strategy has still not been updated to apply a human rights framework and is not putting resources where they are needed most. As a result, the affordable housing and homelessness crisis has only gotten worse, with over 2 million people facing deepening housing precarity and homelessness every day in Canada.
"The government's current approach to housing policy prioritizes homeownership and for-profit development but continues to ignore the heart of the issue—that more and more people don't even have access to adequate and affordable housing, many of whom are renters," says Sahar Raza, Director of Policy and Communications at the National Right to Housing Network. "Housing is not just about economics and buildings. It's about the dignity and well-being of people who actually live in housing, and we need to ensure that all solutions respond to their urgent community needs."
Human rights-based solutions would involve setting bold and clear targets and timelines to end homelessness—and allocating the maximum available resources to reach those goals. Increasing income supports, tenant protections, and permanently affordable and non-market housing supply is key. Under a rights-based approach, government funding first and foremost goes towards affordable, secure, and adequate housing for those who need it most.
Having worked as Canada's immigration minister and a human rights lawyer in South Africa, Minister Fraser's appointment presents an opportunity to set a new tone to the housing discourse in Canada. We are hopeful that he embraces solutions that prioritize the human rights of marginalized communities, including migrants, refugees, and international students who he well knows are drivers of our economy.
"Access to adequate housing is a human right, not a privilege," says Debbie McGraw, Steering Committee member of the National Right to Housing Network. "And with Canada's first ever review panel on a systemic right to housing issue underway, it is a key moment to embrace the human rights-based approach, rein in financialization, and go all in to end the housing and homelessness crisis across Canada."
We look forward to working with the new Minister, as well as continuing to work with colleagues both old and new in the Minister's new office, to offer our help in advancing the right to housing for everyone across Canada.
– 30 –
For more information, please contact:
Jessica Tan, Communications Coordinator
National Right to Housing Network
Phone: 902-247-4356
Email: jessica@housingrights.ca