Our Team
The National Right to Housing Network's Steering Committee and staff is comprised of national and international leaders on the right to housing, including persons with lived experience. They are responsible for overall coordination of the Network's efforts. This includes strategy development, engagement of coalition members, lobbying efforts, relationship-building with federal government stakeholders, and financial oversight.
Steering Committee
Bruce Porter (he/him)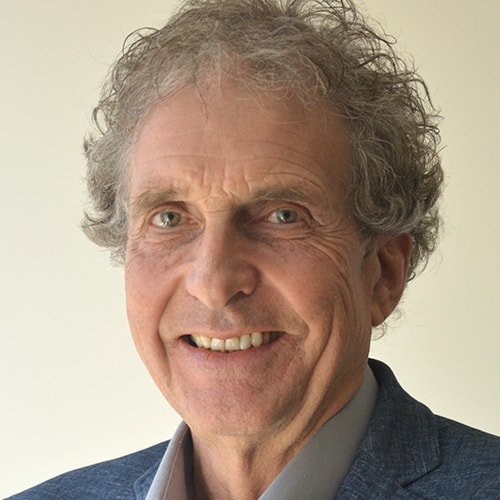 Bruce is the director of the Social Rights Advocacy Centre, a Maytree fellow and was a Commissioner on the Ontario Human Rights Commission from 2016-2019.  He was a human rights consultant for the Office of the High Commissioner on Human Rights providing research and drafting assistance for UN Reports from the UN Special Rapporteur on the Right to Housing from 2014 – 2020. He co-directed a major SSHRC collaborative research project on social rights in Canada from 2008 – 2018. Bruce has co-edited three books on social rights and published more than 40 articles and book chapters including several on rights-based housing and anti-poverty strategies. He has led important reforms within the UN system for access to justice for social rights and has co-ordinated test case litigation on housing and poverty issues in Canada and internationally, including fourteen interventions by the Charter Committee on Poverty Issues at the Supreme Court of Canada. He spearheaded collaborative work by civil society organizations and legal experts to develop draft National Housing Strategy legislation, much of which was incorporated into the National Housing Strategy Act.
Courtney Lockhart (she/her)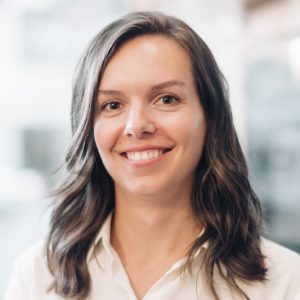 Courtney Lockhart works as the program manager of policy and government relations at the Co-operative Housing Federation of Canada.
She develops CHF Canada's policy and government relations to support the growth and success of the non-profit co-operative housing sector. Most recently, she was instrumental in advocating for an investment of $15 million for rental assistance for low-income households living in community housing.
Courtney brings with her recent experience volunteering on many political campaigns, at the federal, provincial and municipal level. She has extensive knowledge of Parliamentary institutions and business of the Parliamentary precinct, and is effective in building relationships with elected officials, their staff, the public service, and allied organizations.
She's dedicated to being a part of the solution to the current housing crisis, so all people can have safe, affordable housing regardless of income.
Courtney holds a Master of Arts in Political Science from Carleton University, and lives in Ottawa.
Danielle Sabelli (she/her)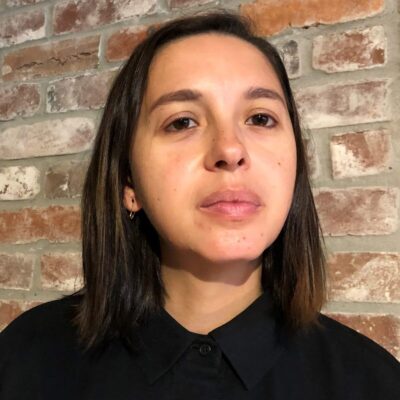 Danielle is a lawyer in the Community Law Program at CLAS and works primarily in the areas of housing and income security. Danielle has provided representation to clients at various administrative tribunals, the BC Supreme Court and the BC Court of Appeal.
Prior to joining CLAS, Danielle worked as a Legal Advocate at First United Church, providing legal assistance, advice and representation to low-income individuals in the Downtown Eastside of Vancouver in the area of anti-poverty law. Danielle holds a Master's degree in social justice and communications and a JD from the University of Windsor. While in law school, Danielle worked as a student clinician in the area of anti-poverty law for Legal Assistance of Windsor.
Debbie McGraw (she/her)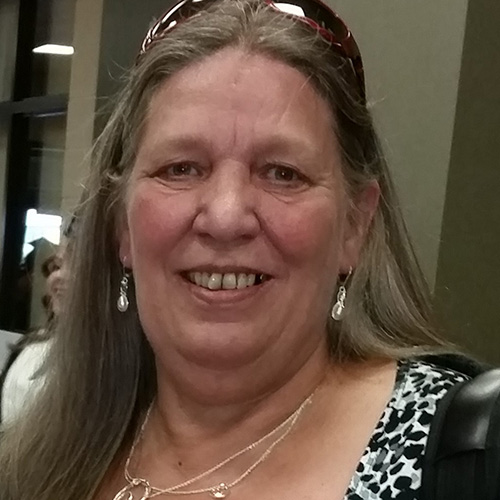 Debbie has worked tirelessly since 1995 on eliminating poverty in Saskatchewan, as well as in Canada. She spent many years as an advocate, activist and researcher on social issues, such as housing, homelessness, women's issues and poverty. Including eight years on the Canada without Poverty board and recently co-founded the Lived Experience Advisory Council Canada, who developed the "Seven Principals of Inclusion". When the National Housing Strategy was announced Debbie started working with Emily Paradis and others to ensure that this strategy was human rights based, Debbie continues to remain a part of this work.
After 20 years of raising her children Debbie enrolled in University graduating in 1998 with both her certificate and bachelor Degree in Indian Social Work.
Over the last 7 years Debbie worked at Mumford House, a homeless shelter for women and children, she left this full time position to work for the Lighthouse Supported Living Inc, as a Housing Locator and shortly after moving to a Rapid Rehousing Case Manager with the Housing First program.
Debbie's strength for this work came from her own lived experiences. There is no better motivator then frustration and anger. Debbie learned how to take her experience, frustrations, anger, and knowledge and turn them into powerful tools for social change. Debbie is also the proud mom of 5 grown children and grandma to 16 ranging in age from 9 months to 22 years old.
DJ Larkin (they/them)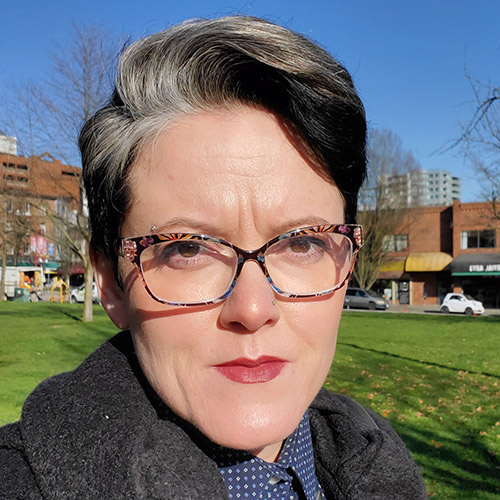 DJ Larkin currently lives on the lands of the Lekwungen and W̱SÁNEĆ nations in what is known as Victoria, B.C. DJ represents Indigenous governments, both elected and hereditary, in litigation regarding rights, land, and resource management. DJ previously worked for several years at the Pivot Legal Society where they represented people who are marginally housed or lacked housing in defending their constitutional, human, and tenancy rights. DJ has successfully worked with communities of people experiencing homelessness to defend their constitutional rights and to resist displacement, violence, and criminalization. In 2017-2018 DJ co-investigated and co-authored an in-depth report on systemic exclusion and marginalization of people living at the intersection of poverty, housing insecurity, and criminalized substance use aimed at creating systemic legislative and policy reform. DJ is committed to centering the expertise of people with lived experience of homelessness and, as a lawyer, is committed to finding ways to increase access to justice for people who have been historically marginalized within Canada's colonial legal system.
Elizabeth McIsaac (she/her)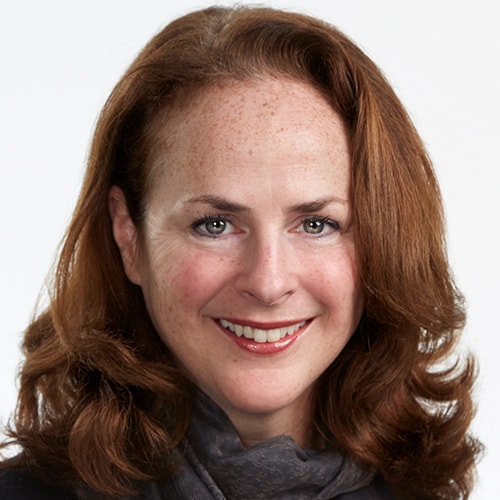 Elizabeth McIsaac is the president of Maytree, a private Canadian charitable foundation focused on poverty and human rights in Canada. A committed leader in the non-profit sector, she also has extensive experience in research, teaching and working in direct service provision. Elizabeth has been instrumental in developing initiatives such as the Toronto Region Immigrant Employment Council (TRIEC) where she served as Executive Director from 2007 to 2012. Following TRIEC, Elizabeth established and led Mowat NFP (Not-for-Profit Policy) at the Mowat Centre, Mowat NFP, a research hub focused on public policy options for strengthening the non-profit sector. She currently chairs the newly formed Network of Centres of Excellence, Making the Shift, a Youth Homelessness Social Innovation Lab. Elizabeth holds an MA in Sociology in Education from the University of Toronto – Ontario Institute for Studies in Education.
Janine Harvey (she/her)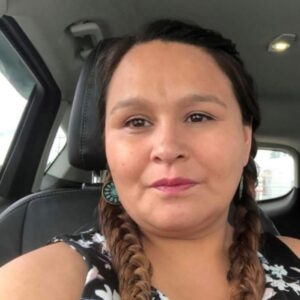 My name is Janine Harvey. I'm 40 years old.
I was adopted to a very wonderful Inuit family. I grew up in Ulukhaktok NWT. I moved to Yellowknife to go school in 1999. I lived there for 21 years, I just recently moved back to Ulukhaktok.
I have 5 of my own and 4 step children. I'm married to my husband Thomas Harvey. I'm a grandmother of 8 grandchildren.
I started working at a very young age to help my family. I worked for the YWCA (support worker) and the Women's Society (Housing First program) during my time in Yellowknife. I received a Scholarship from CAEH for the work I did with Housing First.
I sit on the board for PCVWH. I also sit on the board for Campaign 2000. I am a board member for the NWT Victim Assistance Fund. I am also a Hamlet Councillor in my community.
I'm fluent in my language. I enjoy sewing traditional clothing, hunting, camping, fishing and teaching my culture to others.
I am a mother, wife, daughter and a supporter for Inuit culture, an advocate, a survivor, I now dedicate my time to helping other indigenous people fleeing family violence.
Véronique Laflamme (she/her)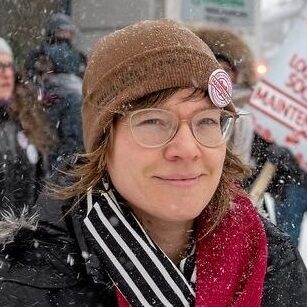 Véronique Laflamme has been a community organizer in advocacy organizations for almost 20 years. She is involved in the fight against social inequalities both through her work and other activities. She works for the Front d'action populaire en réaménagement urbain (FRAPRU) of which she has been the spokesperson for 12 years. FRAPRU is a Quebec grouping of more than 140 organizations, including 30 housing committees and tenants' associations from different regions, which are at the heart of her work for the right to housing. For the past 42 years, FRAPRU has been working, among other things, to promote and develop social housing. She is also active in the fight against poverty and for social justice. Véronique lives with her family in a housing cooperative of which she is a founding member.
Véronique was one of the 40 winners of the Hommage 40 ans de la Charte québécoise des droits et libertés prize, awarded by the Commission des droits de la personne et de la jeunesse du Québec, in the economic and social rights category.
Staff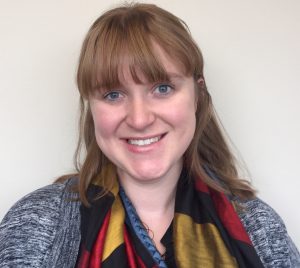 Michèle Biss (she/her)
National Director
Michèle is the project manager of the National Right to Housing Network, a group of over 350 individuals and organizations who are dedicated to the meaningful implementation of the right to housing in Canada. As an expert in economic and social rights, she has presented at several United Nations treaty body reviews and at Canadian parliamentary committees. Prior to her work at the NRHN, Michèle was the policy director and human rights lawyer at Canada Without Poverty. In 2016, she graduated from the Advanced Course on Economic, Social, and Cultural Rights at Åbo Akademi University in Finland. She has extensive professional experience working for marginalized groups, particularly women, persons with disabilities, newcomers, and Indigenous persons through casework, research, and community legal education. In her local Ottawa community, she sits on the board of directors of Ottawa Community Legal Services. She is a human rights lawyer and was called to the Ontario bar in 2014.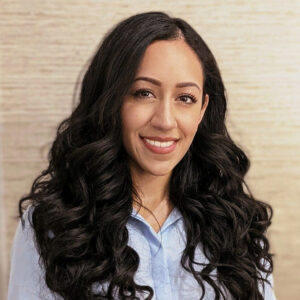 Sahar Raza (she/her)
Director of Policy and Communications
Sahar is the director of policy and communications at the National Right to Housing Network and sits on Oxfam Canada's Board of Directors. As a daughter of immigrants and racial justice advocates, she is deeply committed to amplifying marginalized voices and advancing practical pathways to social and environmental justice. She holds a master's degree in Communication & Culture (Politics & Policy stream) and has over a decade of experience in research, policy analysis, and communications, all focused on tackling systemic issues rooted in colonialism, discrimination, and privatization. She now works to end homelessness and build more equitable and just societies through the implementation of fundamental human rights, both locally and abroad.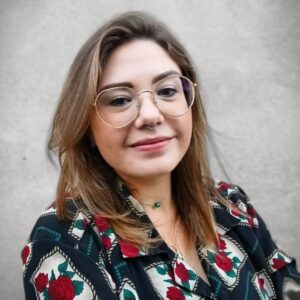 Alex Nelson (they/them)
Community Engagement and Research Specialist
Alex is the community outreach coordinator for the National Right to Housing Network. Alex is also a PhD candidate in Anthropology at Western University, whose research explores gender, homelessness, and housing policy—specifically focusing on the ways in which gender-diverse people with lived experience of homelessness mobilize their experiences to reform policy. Alex is committed to advancing the role of people with lived experience in realizing the right to housing. Alex's academic research and community involvement is deeply informed by their lived experience of homelessness and involvement in the child welfare system, as well as their experiences at the intersection of queerness and disability.
Alex is a member of the Vote Housing national campaign council, and currently serves on the steering committees of both the Canadian Lived Experience Leadership Network, and the Women's National Housing and Homelessness Network. Alex is also affiliated with the Making the Shift Scholars with Lived Experience Network, and the Child Welfare Political Action Committee.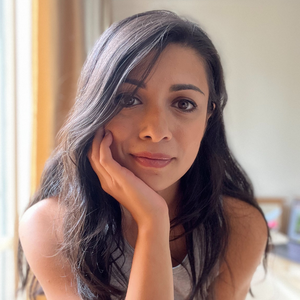 Misha Khan (she/her)
Logistics and Field Organizer
Misha is the logistics and field organizer for the National Right to Housing Network. She is a graduate from Queen's University's Psychology program with years of experience within the non-profit sector. She has facilitated journaling workshops at Martha's Table in Kingston, Ontario, worked at Atira Women's Resource Society to support women and their children who have faced violence or abuse within Vancouver, British Columbia, and edited stories written by incarcerated writers for the Prison Journalism Project. She continues to advocate for marginalized communities and housing as a human right at the NRHN.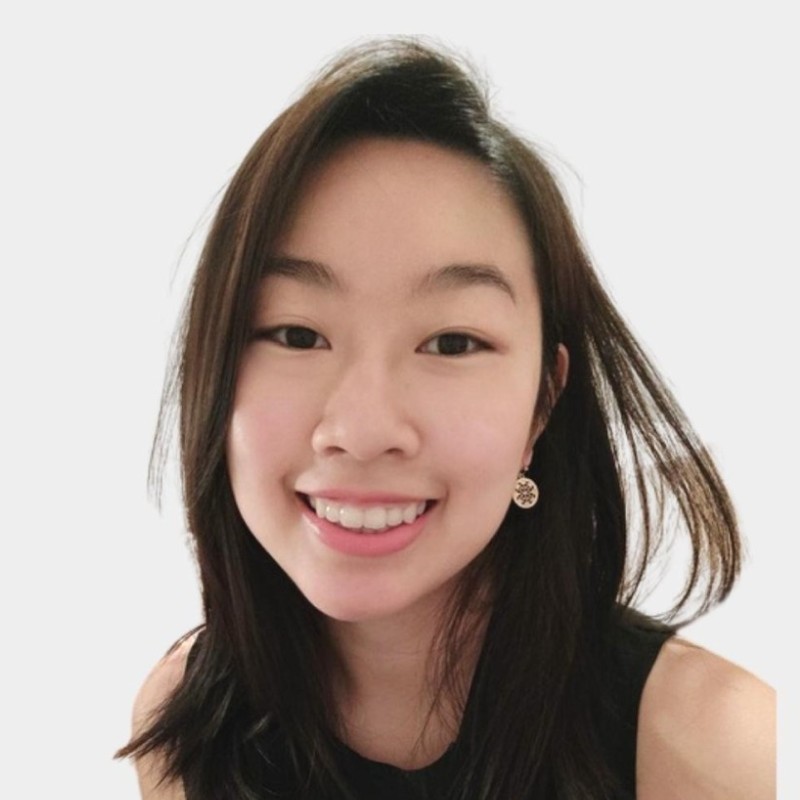 Jessica Tan (she/her)
Communications Coordinator
Jessica is the communications coordinator for the National Right to Housing Network. She graduated from Carleton University with a bachelor's degree in International Business with a concentration in marketing. Jessica is passionate about social justice and has spent years volunteering for environmental organizations such as Ecology Ottawa and the Greenspace Alliance. Before arriving at the NRHN, she worked at the Green Party of Ontario where she fought for more caring, connected, and affordable communities. Jessica continues to fight for affordable housing and more equitable communities for current and future generations at the NRHN.